Kelleys Island

Kelly's Island, Ohio is located on Lake Erie. This small island is one of many that exist within the Great Lakes of North America. All of the islands differ in many ways but Kelleys Island has much to offer that the others do not. If you are looking for a natural get-away, this is a great place to spend a hot summer day.
Hunters, fishermen, hikers and other sports enthusiasts will find plenty to do on the island. There is a lot of history on the island for those who are more interested in exercising the mind. Some of the history of the island can be found in the limestone itself. At the Glacial Grooves memorial you will see a piece of the island's Pleistocene history - the age of glacial activity in the region. The newly modernized Kelleys Island State Park offers a sandy beach along the North Bay, a stone pier for fishing, a free double boat launching ramp, trailer parking, and 129 shaded camping sites, (no reservations). Group, rent a camp sites, and pet sites are also available. There are no electric or water hookups to individual sites. Several main shower houses are located throughout the park. Call 419-746-2546 for further information.
If you would like to learn more about Kelly's Island and all it has to offer then please click on one of the links listed below. Enjoy your stay.


Erie County Visitors Bureau
4424 Milan Rd., Ste. A (U.S. Rt. 250)
Sandusky, OH 44870
419/625-2984 or 1-800-255-3743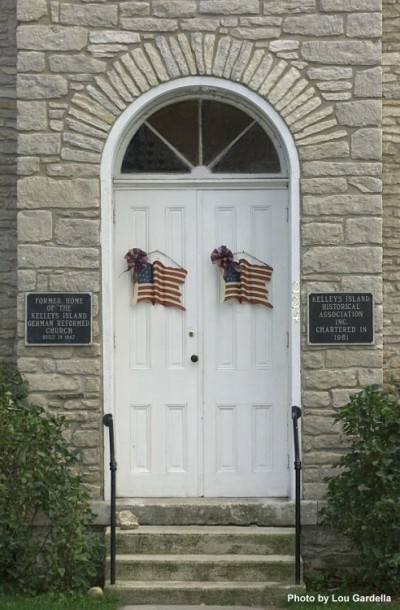 Kelleys Island
Historical Association
PO Box 328
Kelleys Island, Ohio 43438
[ Home ] [ Rates/Info ] [ Boats ] [ KI Info ]